WE PRINT CUSTOM BARCODE LABELS
Ontario Labels is a top provider of custom barcode labels. These barcodes can be part of any label, or a separate label. We are capable of printing small to large quantities – we take care of it all!
We've provided answers to some of our top questions here, and when you're ready to order, fill out the form below!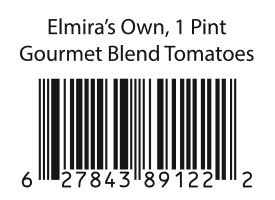 FAQ's FOR BARCODE LABELS
The following information is required for ordering barcode labels:
Size of Label: The recommended size for a UPC barcode is 1.675″ wide, with a minimum of 1.375″.

Colour of Ink

: For barcodes, stay with black ink to avoid having your barcode rejected. Any other information can be in another colour, but make sure to position it away from the clear zone of the barcode.

Quantity

: Knowing what quantity you are looking for helps us determine the best print method for your labels.

What the Label will be Applied to

: What the label is being applied to is very important, and failure to provide this information could end up with you purchasing a label that will not be suitable for your application.

How will the Label be Used

? Will you be using it indoors, outdoors, in high-heat environments, or cold / refrigerated areas, etc?

Type of Barcode

: What kind of material are you looking for?
There are many factors that determine which material and printing method is best for your particular need. The more information you can provide us with, the more we can help you create the best label for your needs!
We are capable of printing your barcode label on different types of material.
Coated Satin Litho

: white material that is the most common for barcode labels
White Polyart: this is a durable synthetic material that is also used for food labels
Tamper Evident: usually leaves a void pattern on the product if removed
Polyester Materials: white, clear and silver are common; this is a synthetic material good for tear-resistance and outdoor applications
Polyart: this is a synthetic material good for food labels; very durable, water resistant, almost tearproof, and resistant to oils and chemicals

Blockout Material

: this is used when you need to cover up information with your new label

Metalized Materials

: caution; these labels can interfere with electrical material/RFID chips
Other options include adding a varnish or lamination to your labels for further protection.
In terms of adhesives, there is a large selection available and this is best left to your label supplier to determine.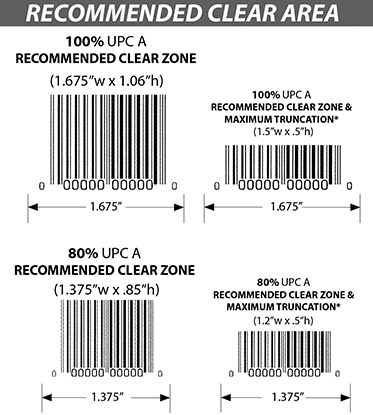 REQUEST A QUOTE FOR BARCODE LABELS
Fill out the following form so that we can process your order and get back to you as soon as possible. Our graphic designer will personally check your artwork to make sure it's good to go before we proceed.