WE PRINT SPECIALTY LABELS
A complete range of custom designed or specialty labels for every need
Barcode Labels
We can print labels with just your barcode or with any other information you require.
Consecutive Numbered Labels
Any style or size. We can also do Variable Data Labels.
Freezer Labels
Freezer labels are available for dry or wet conditions. Let us know your needs and we will provide the label that is right for your environment.
Self-Laminating Labels
Write on the label then fold over the attached laminate to protect it.
Shrink Sleeves
Shrink sleeves are one of the fastest growing concepts in the packaging industry. After shrink sleeve labels are applied to your product they are heated, shrinking the label to conform to your product. Want to learn more? Give us a call and we we'll walk you through the process.
ULC Labels
We have several suppliers that are approved to produce ULC labels.
Hot Foil Labels
We can supply labels with up to 5 colour hot stamping.
Dissolveable Labels
Labels that feature an adhesive which sticks to various surfaces but dissolves when immersed in water.
Lift and Look
Labels with a double sided top surface that when peeled off, exposes the label underneath.
IRC – Instant Redeemable Labels
Easily removed from most surfaces without any trace of adhesive IRC labels are used to cover information until peeled off. They are ideal for instant redemption coupons, warranty cards, special instructions and membership cards.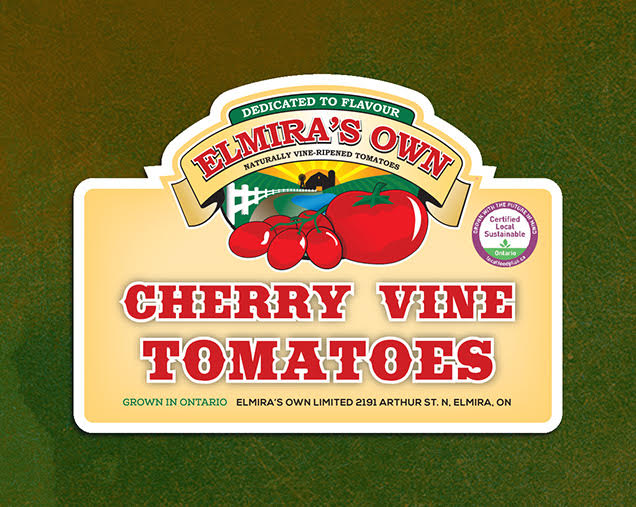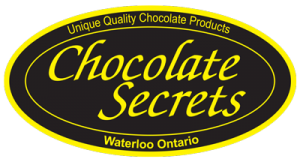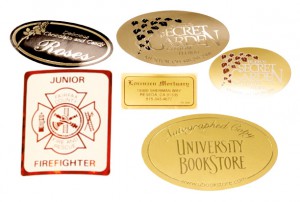 WE PRINT BOOKLET LABELS
Single Layer Booklets
Use single layer booklets if you have a lot of information to fit in a small area. When peeled off they leave only a clear material that will not interrupt your graphics. They are a great choice for mail-in rebates, contests, ingredients, recipes or directions.
Multiple Layer Booklet Labels
Similar to the single layer booklet labels these have more pages for additional information.
Coupon within a Coupon
Designed to have the adhesive deadened on the bottom part of the label where the coupon is and a perforation above this so it can be torn off at the cash register. You can print on the face and the back of this coupon and when the coupon is removed you still have your prime label attached to your product.
Snap Offer Labels
Snap it apart and use it as a gift card, cash register coupon or wallet schedule.
Hinge Labels
Add information to a label without increasing its size. Laminate linerless face with temporary adhesive to base material for an economical extended content label.
Scratch Off Labels
Available in latex or scented they are used for special promotions.
Special Adhesive Labels
There are many available types of adhesives available. We will find the right one for your requirements. Some of the more common are:
All-Temp with very good adhesion across a wide range of temperatures.
Cold-Temp is engineered to have a strong adhesion in very cold temperatures.
Wet-Stick adheres well to moist applications.
Tire Adhesive is a very aggressive high-coat-weight adhesive for adhesion to porous surfaces.
Removable can be removed from many surfaces. However, we strongly recommend you test this adhesive on your product.
Ultra-removable can be removed from most surfaces even after long term bond.
Repositionable provides a weak initial tack with a strong long term bond. This allows the label to be repositioned during application.
Soak and Remove adhesive is formulated to be removed when soaked in warm water.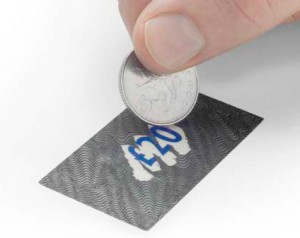 FAQ's FOR SPECIALTY LABELS
Specialty labels are those that are custom-designed for any type of special use. At Ontario Labels, we can design and print labels with barcodes and consecutive numbers, labels that are self-laminating, and labels that have different materials and features (ULC, hot foil, dissolveable, etc.). No matter what purpose you need your label for, we can handle it!
If you aren't looking for a regular label, but a label within a booklet that people can rip off or scratch off, we are capable of that too! We over coupon labels within a coupon, scratch-off labels that can be scented, single- and multi-layer booklet labels, and more!
REQUEST A QUOTE FOR SPECIALTY LABELS
Fill out the following form so that we can process your order and get back to you as soon as possible. Our graphic designer will personally check your artwork to make sure it's good to go before we proceed.